About Visualize LED
American Company for American Products
Behind the Screens: The Story and Impact of Visualize LED's Quest for American LED Displays
Behind the Screens: The Story and Impact of Visualize LED's Quest for American LED Displays
At Visualize LED, we are the experts in crafting broadcast-ready LED walls. We believe in visible solutions for a visual world, and our team is committed to providing premium LED solutions for a range of clients, from churches and schools to event venues and digital studios.
Our primary goal is to transform ordinary spaces into breathtaking environments that immediately engage audiences. We accomplish this by ensuring our LED panels are of the highest quality, featuring high refresh rates, seamless design, and high-precision lightweight aluminum for enhanced durability. We also offer a unique custom locking feature for curved screens, ensuring an immersive viewing experience regardless of the venue's architecture​
A Brand Defined:  The History of Visualize LED
In 2010, in the heart of San Diego, California, our founders noticed a glaring gap in the LED market. Churches, schools, and small event venues were struggling to afford high-quality LED screens that could elevate their spaces.
Simultaneously, they noticed that many LED products on the market were imported, with few made in America.
Our founders saw an opportunity to fill this void by providing high-quality American-made LED products at affordable prices.
Inspired by the values of innovation, accessibility, and quality, they started Visualize LED. They were committed to making technology that was not just affordable for churches and small venues but also delivered outstanding performance and longevity.
Over the years, Visualize LED has grown into a leading supplier and installer of LED screens, staying true to its roots and commitment to American-made quality and affordability.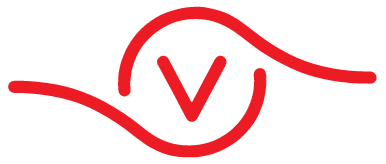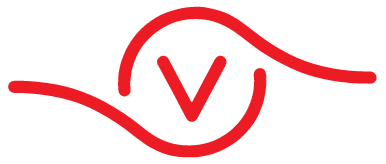 The Visualize Process: Discover Flexibility, Clarity, and Support
1. Request a Quote
Begin your journey with us by reaching out for a quote. At Visualize LED, we believe in transparency and customer satisfaction from the get-go. Our quotes are 100% free and 0% pressure. During this stage, we'll gather initial information about your needs, your space, and your budget. This will allow us to start crafting a solution that will perfectly fit your requirements.
2. Personalized Proposal
Once we have a clear understanding of your needs, we'll prepare a custom proposal. This includes a detailed mockup of your screen configuration, a comprehensive list of technical specifications, and a clear breakdown of the total cost. Our proposal ensures that you have all the necessary information to make a well-informed decision.
3. Effortless Installation
After your approval of the proposal and completion of the purchase, our professional team swings into action. We deliver and install your new LED displays, meticulously ensuring everything is set up correctly and functioning optimally. We take great pride in transforming your space into a vibrant and dynamic environment that engages your audience immediately.
4. Support and Maintenance
At Visualize LED, our commitment to our clients extends beyond the initial installation. We provide ongoing support and maintenance for as long as you own the product. Our team is always ready to assist you with any questions or concerns about your LED display. With a 3-year warranty on all our products, we ensure your LED solution continues to deliver outstanding performance and value over time.
Success Guaranteed: The Visualize Promise
Success Guaranteed: The Visualize Promise
At Visualize LED, we believe in creating relationships that last.
We're committed to your satisfaction and offer a 3-year warranty on all our products. Our customer service doesn't end once the sale is made. We're here to assist you with any questions about your panels or provide advice for display content and unique configurations as long as you own the product​.