LED Screens for Expo Booths
Grab Attention with your entire booth
Boost Your Audience's Engagement with LED Screens for Expo Booths for an Enhanced Event Experience
Maximize Your Congregation's Engagement with Church LED Screens for an Enriching Worship Experience
In the modern world of expo booths and studio setups, visual technology, particularly
LED screens
, has emerged

as an influential tool to captivate audiences.

As LED
video walls
become increasingly cost-effective, numerous expos and studios across the country are integrating these screens into their setup to effectively present information, promotions, and live events on the
trade show floor
.
With the rapid expansion of expos and studios,
LED screens
have emerged as the preferred solution for disseminating their messages both within the booth or studio and to the broader public. Whether you need an
LED wall
for displaying product details and presentation highlights, or a digital LED sign for sharing updates with
attendees
, LED
trade show exhibit
displays offer an affordable and efficient communication tool.
The versatility of LED
display panels
allows your expo booth or studio production team to effortlessly reconfigure and program your screens, guaranteeing a dynamic and ever-evolving display design. With
LED screens
,
maintaining an appealing and engaging booth appearance has never been easier or more effective.
The flexible nature of LED
trade show displays
allows for a variety of visual arrangements, from creating a vast, seamless display by positioning screens side by side, to adding depth and dimension by dispersing displays throughout the booth. Additionally,
LED screens
are far brighter and consume approximately half the energy of other display products, resulting in significant savings on your expo booth's or studio's utility costs.
Expo Display: Enhancing Your Trade Show Presence with LED Video Walls
In the dynamic world of trade shows, creating an impactful Expo Display is crucial for attracting attention and engaging visitors. One of the most effective ways to achieve this is through the use of LED video walls. These high-definition displays offer unparalleled brightness and clarity, making your expo booth stand out in a crowded venue.
Advantages of Using LED Displays in Expo Displays:
Vivid Visuals: LED screens provide vibrant colors and sharp images, ensuring your content is seen even in well-lit expo halls.
Customizable Layouts: Whether you need a large, single display or a creative array of screens, LED video walls are versatile enough to meet various design needs.
Engaging Experiences: From live demonstrations to interactive content, LED displays can transform your expo display into an immersive experience for attendees.
Incorporating LED video walls into your trade show strategy not only enhances your booth's visual appeal but also provides a dynamic platform to showcase your products or services, making your Expo Display a memorable part of the trade show.
Expo Booths: Captivating Audiences with Trade Show LED Displays
Expo Booths are the cornerstone of any trade show, and integrating Trade Show LED Displays can significantly elevate your booth's impact. These displays offer a modern and dynamic way to present your brand and communicate with your audience.
Maximizing Impact with Trade Show LED Displays:
High Engagement: LED displays capture and retain visitor attention, ensuring your message reaches a wider audience.
Versatility in Content: Whether it's product showcases, promotional videos, or live feeds, LED screens offer the flexibility to display varied content seamlessly.
Ease of Setup: Modern LED displays are designed for quick assembly and disassembly, making them a practical choice for fast-paced trade show environments.
By leveraging the power of Trade Show LED Displays, your Expo Booths can become a focal point at any event, driving engagement and leaving a lasting impression on attendees.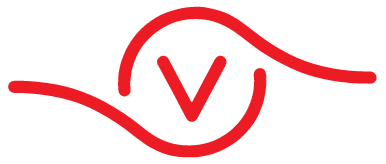 CAPTIVATE YOUR AUDIENCE WITH A STANDOUT EXPO EXPERIENCE
CRAFT THE PERFECT DISPLAY TO CAPTURE YOUR AUDIENCE'S ATTENTION
Use the versatility and personalization options of
trade show LED displays
to construct a unique display that fits your
trade show exhibit
perfectly, ensuring a captivating visual experience regardless of size, shape, or orientation constraints.
LED video wall trade show
is the ideal choice for
exhibitor
s looking for advanced
picture quality
and
viewing angles
.
IMMERSE YOUR AUDIENCE IN VIVID IMAGERY UNDER ANY LIGHTING CONDITIONS
Stay memorable and keep your audience engaged with
led video wall trade show
displays that showcase striking visuals. Even in brightly lit expo halls, your display will remain vibrant, greatly enhancing your audience's experience and leaving a lasting impression.
MAKE A WORTHWHILE INVESTMENT WITH DURABLE, LONG-LASTING DISPLAYS
Choose
LED screens
known for their exceptional durability and longevity. This not only minimizes maintenance and replacement needs but also guarantees a consistently high-quality visual experience for your visitors with
LED technology
, thereby maximizing your return on investment with
LED advertising screen
.
EMBRACE SUSTAINABILITY AND LOWER OPERATING COSTS WITH ENERGY-EFFICIENT LED SCREENS
Opt for eco-friendly, energy-efficient LED trade show led displays for your expo booth. This choice not only lowers your energy bills but also demonstrates your commitment to sustainability, enhancing your brand image while promoting a greener future for everyone.
Expo Booth LED Video Wall FAQs
What are the advantages of LED displays in trade shows?
visualizeled
2023-11-27T19:54:49+00:00
LED

trade show displays

capture and draw attention, making your

trade show exhibit

stand out among the others. They engage the audience and help create a lasting impression, which can translate to higher sales and bigger deals. They are also a powerful tool for showcasing creative and custom-made visuals.

Can

LED displays

be customized for my expo booth?
What is an LED Video Wall?
A video wall is a display technology that consists of multiple displays, typically flat-panel screens or monitors, arranged together to form a larger and unified visual display. These displays are closely aligned to create a seamless and continuous image or video, providing a larger and more immersive viewing experience than a single screen can offer and is especially used for standing out at a trade show exhibit or expo. Get a visual for what your Visualize LED video wall could look like on our Instagram feed!