LED Screens for Venues
Display Video Your Way in Your Venue
Foster Immersive Experiences with LED Screens for Venues by Engaging Every Attendee
Foster Immersive Experiences with LED Screens for Venues by Engaging Every Attendee
In today's modern venue settings, visual technology, particularly LED screens for venues, has emerged as a powerful tool to captivate audiences. As LED displays become increasingly affordable, numerous venues nationwide are incorporating LED screens into their spaces to effectively convey messages, performances, announcements, and more.
With the rapid growth of venues, LED screens have become the preferred solution for enhancing the overall experience both for the audience and performers. Whether you require an LED video wall to showcase live performances and event highlights or a large outdoor LED sign to attract passersby and share event information, LED displays offer an affordable and efficient communication tool for venues.
The versatility of LED display panels enables your production team to effortlessly reconfigure and program the screens, ensuring a dynamic and ever-changing visual setup. With LED screens for venues, maintaining a fresh and engaging stage design has never been easier or more effective. The flexible nature of LED displays allows for a range of visual arrangements, from creating a seamless display by positioning screens side by side to adding depth and dimension by scattering displays across the stage. Additionally, LED screens are far brighter and consume approximately half the energy of other display products, resulting in substantial savings on utility bills for the venue.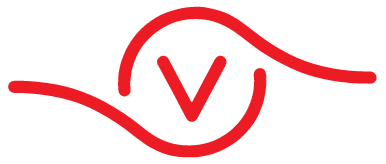 Create the Venue Going Experience
CREATE AN UNFORGETTABLE VENUE EXPERIENCE DESIGN THE PERFECT DISPLAY FOR YOUR VENUE'S SPACE
Leverage the adaptability and customization provided by modular LED screens for venues to create a unique display tailored to your venue, accommodating any size, shape, or orientation.
EXPERIENCE VIBRANT VISUALS IN ANY LIGHTING CONDITION
With modular LED screens for venues, immerse your audience in captivating visuals that remain consistently vibrant, even in well-lit environments, elevating their overall experience.
INVEST IN DURABLE, LONG-LASTING DISPLAYS FOR YOUR VENUE
Benefit from the outstanding durability and lifespan of LED screens for venues, reducing the need for frequent maintenance and replacements while ensuring a reliable visual experience for your audience for years to come.
EMBRACE SUSTAINABILITY WITH ENERGY-EFFICIENT LED SCREENS FOR VENUES
Choose an environmentally responsible and energy-efficient display solution with LED screens for venues, lowering your energy consumption and contributing to a greener future for your venue.
Venue LED Video Wall FAQs
What are LED display walls and screens for venues?
visualizeled
2023-05-17T22:28:17+00:00
LED display walls and screens for venues are advanced visual technology solutions that utilize light-emitting diodes (LEDs) to create high-resolution and dynamic displays. These screens can be used in various venues, such as theaters, stadiums, concert halls, conference centers, and event spaces, to enhance the visual experience for audiences.