LED Screens for Churches
Visual Clarity for Your House of Worship
Maximize Your Congregation's Engagement with an LED Screen for Churches to Create an Enriching Worship Experience
Maximize Your Congregation's Engagement with an LED Screen for Churches to Create an Enriching Worship Experience
In today's contemporary worship settings, visual technology, particularly church LED screens, has emerged as a powerful means to captivate congregations. As LED displays become increasingly affordable, numerous houses of worship nationwide are incorporating church led displays into their worship services to effectively convey messages, announcements, worship, and more.
With the rapid growth of churches, LED screens have emerged as the preferred solution for spreading their message both within the congregation and to the wider community. Whether you require a church LED wall to showcase song lyrics and sermon highlights or a roadside digital LED sign to share announcements with passersby, LED displays offer an affordable and efficient communication tool for churches. And video wall installation has never been easier than with Visualize LED.
The versatility of LED display panels enables your church production team to effortlessly reconfigure and program your screens, ensuring a dynamic and ever-changing stage design. With LED walls, maintaining a fresh and engaging stage appearance has never been more simple or effective. The flexible nature of LED displays allows for a range of visual arrangements, from creating a vast, seamless display by positioning screens side by side, to adding depth and dimension by scattering displays across the stage. Additionally, LED screens are far brighter and consume approximately half the energy of other display products, resulting in substantial savings on your church's utility bills. Our installers have extensive experience in installing church LED wall s, providing you with market-leading led solutions for your worship space.
Enhancing Worship with Church LED Screens
In today's world, where technology plays a pivotal role in enhancing experiences, the use of Church LED screens has become increasingly popular in places of worship. These screens offer a dynamic and vivid way to engage congregations, bringing a new level of depth to worship services. With their bright, clear displays, Church LED screens can transform any sermon or worship session into a more immersive and interactive experience.
The versatility of these screens is unmatched. Whether it's displaying hymn lyrics, sermon points, or live video feeds, Church LED screens ensure that every member of the congregation, regardless of where they are seated, can clearly see and participate in the service. This inclusivity fosters a stronger sense of community and shared experience among churchgoers.
Moreover, the visual impact of these screens can be profound. High-quality visuals can evoke emotions and create a more contemplative and spiritual atmosphere, aiding in deeper worship and reflection. The use of Church LED screens is not just about technology; it's about creating an environment that enhances the spiritual journey of each individual.
The Transformative Power of LED Walls for Churches
LED walls for churches represent a significant leap forward in how worship services are conducted and experienced. These large, seamless displays offer unparalleled visual quality, making them an ideal choice for churches looking to modernize their worship spaces. The Church LED Video Wall, in particular, is a game-changer, offering a canvas that can be as creative and inspiring as the message it conveys.
The adaptability of LED walls in churches allows for a variety of uses, from displaying stunning religious art to broadcasting live events and services. This flexibility makes them an invaluable tool for churches that host a range of activities and events. Furthermore, the ability to stream services live on these LED walls means that even those who cannot physically attend can still be a part of the worship experience, bridging gaps and building a more inclusive community.
In addition to their functional benefits, LED walls for churches also contribute to energy efficiency and long-term cost savings. Their durability and low maintenance requirements make them a wise investment for any church looking to enhance its worship experience while being mindful of stewardship and sustainability.
By integrating Church LED screens and LED walls, churches can create a more engaging and meaningful worship experience that resonates with today's congregations, blending tradition with modern technology to inspire faith in a whole new way.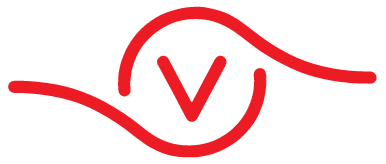 Create the Ultimate Worship Experience
DESIGN THE IDEAL DISPLAY FOR YOUR CHURCH'S SPACE
Leverage the adaptability and customization provided by a modular LED screen for church. Create a unique display with the aspect ratio tailored to your house of worship, accommodating any size, shape, or orientation. Installers can help optimize the installation of the LED wall, ensuring optimal viewing experience for congregants.
EXPERIENCE VIBRANT WORSHIP IMAGERY IN ANY LIGHTING
With modular church LED screens, keep your congregation engaged by showcasing stunning visuals that remain consistently vibrant, even in well-lit sanctuaries at any viewing angle, enhancing their worship experience. Providing superior image quality and a captivating viewing experience for all the congregants.
INVEST IN DURABLE, LONG-LASTING DISPLAYS FOR YOUR CHURCH
Reap the rewards of the outstanding durability and lifespan of church LED screens, minimizing the need for frequent maintenance and replacements while ensuring a dependable visual experience for your congregants for years to come.
EMBRACE SUSTAINABILITY WITH ENERGY-EFFICIENT LED SCREENS
Choose an environmentally responsible and energy-efficient display solution with church LED screens, lowering your energy bills without sacrificing your video display refresh rate and promoting a greener future for your congregation with LED technology.
Church LED Video Wall FAQs
What size screen is best suited for my church?
visualizeled
2023-04-23T23:08:57+00:00
The ideal screen size for your church depends on a variety of factors, such as the church's dimensions, architectural features, and the impact you want the screen to have on your congregation. We can create bespoke screens in numerous shapes and sizes to meet your specific requirements and desired aesthetic.